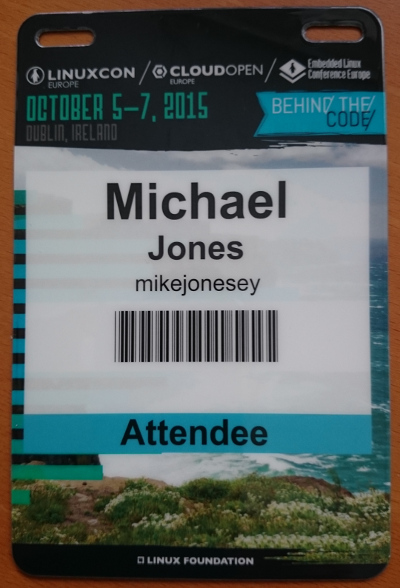 This is the second Linuxcon Europe event i've attended. It was just as impressive as the first. Many talks with very rellevant information, insiring new ideas and improvements that can be made in my own stacks. The only things I missed from the first Linuxcon Europe was Linux gaming and a shop to buy some Linux goodies :). I expect the only reason for the shop in 2013 was due to closing of shop.linux.com.
This Years Highlights
Met Linus Torvalds
Gained alot of new information with regard to networking in Linux
Learned a couple of new tricks in bash
An awesome presentation on queuing problems and the various linux schedulers
A trip to the Guinness Storehouse
Taken Away / Todo...
The various talks have inspired me to create an interactive script that will walk through the various networking settings, with explinations, and possibly some relevant tests for configuring. The script will be uploaded to github. One of my favorite talks was the Bufferbloat 3.0, during this talk the various linux network schedulers, thier pros and cons were demonstrated using a variety of water bottles.
Pics